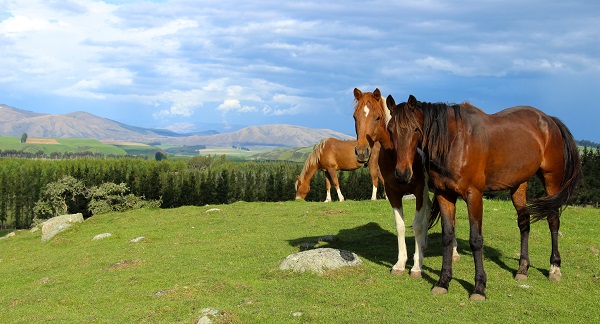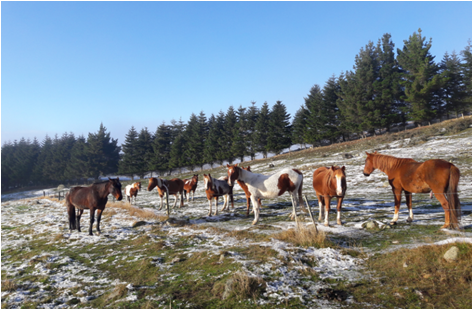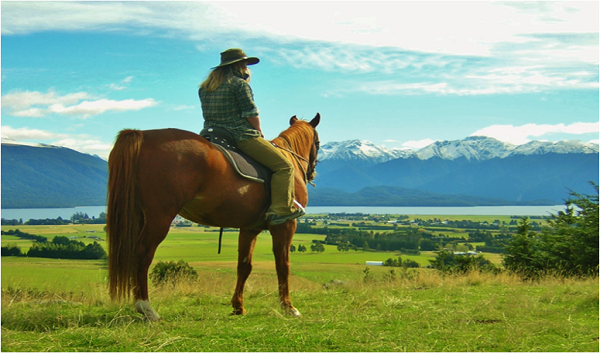 Please note, Yes we are open but please understand that due to the world events over the last 2 years we do have a guide shortage, we will do what we can to accommodate you.
About Our Treks
Westray Horse Treks offer an up-close-and-personal view of New Zealand that you won't find anywhere else. Starting off from the stable yard of a working farm, our treks will take you through green fields, up hills, and to a high point of the Te Anau basin where you will be rewarded with 360 degree panoramic views.
More experienced riders will have the opportunity to take their horses to a trot or canter, and all riders will get to take photos of the stunning scenery. Our experienced guides will teach you about the history of the Te Anau region, and are always on hand to make sure you get the perfect snap of you on your horse.
Our summer rides can last up to 2.5 hours including full safety training. In winter we offer shorter 1 hour rides which are also available in summer, these are great for novice riders. We can cater for individuals or groups up to 8 people with horses to suit all levels of rider confidence. Beginners and people with no previous experience are welcome - our horses are calm and will look after you.
Our client to guide ratio depends on the riders experience (for example, at least 1 guide to 4 beginner riders for maximum safety and comfort). For the more experienced riders we have horses with a bit more spirit so you can have fun too.
We can cater for different levels within the group. Please note that this needs to be arranged in advance so you will need to tell us at your time of booking.
We provide you with safety equipment and full training to ensure you are comfortable with riding a horse.

About Our Horses
We breed and train our own horses on our farm where they are allowed to roam free on the hills overlooking the lake and mountains.
Our owner and operator guides have many years of natural horsemanship experience, so you know that we care about our horses as much as you do. We train all of our horses using natural methods so they can form their own individual characters.
Please note for your safety and our horses wellbeing, we have a rider weight limit of 95kg/210lbs
What People Say About Us
Great Treks!!
"I did a couple of Horse Treks. Very, very nice, quiet and lovely horses. So don't worry it's totally safe, even for people who have never been on a horse. Amazing views over the Lake Te Anau and the mountains. Great staff!"
- NicoleR3830 on TripAdvisor
Can't recommend enough!
"Such a great experience - totally made by our guide Olivia who was so chatty, but also kept us safe! It's quite off the beaten track but it's a fun experience, gorgeous horses, incredible views, really recommend!"
- 09cbrocb on TripAdvisor
Absolute Highlight
"We had a wonderful experience with the team from Westray Horse Trek. The safety for you and their horses is clearly paramount, providing support for all levels of experience. With some of the most picturesque vantage points of Te Anau. It's a stand out!"
- BelU91 on TripAdvisor