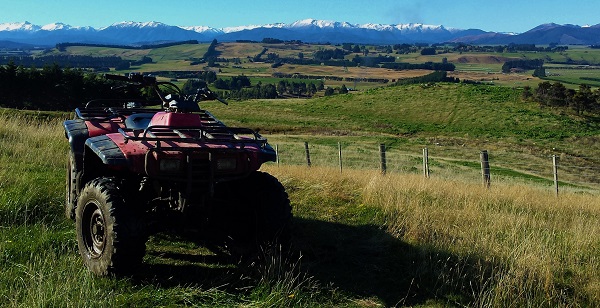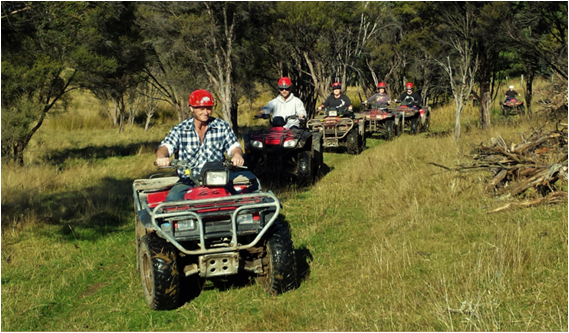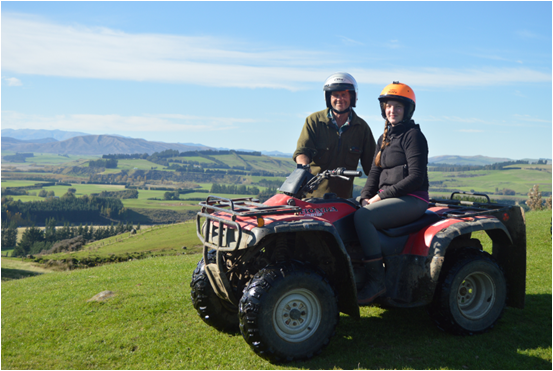 About Our Quad Bike Adventures
For a unique and authentically Kiwi experience, jump on our Honda quad bikes for a tour of our farm and the Te Anau region. Forget the tiny quads you have seen in Europe and Asia, our full-size quads are designed for use around the farm. Fun and easy to use, the tour is suitable for all levels of experience - our guides are specialised in guiding beginners through to experienced riders.
Your tour will take you through the beautiful farmland just outside of Te Anau, leading you to fantastic photography locations from the hilltops. Experienced local guides will tell you about the history of the region, as well as taking photos of you with your bikes.
Safety is of upmost importance. Protective clothing is provided, as well as a full safety briefing given along with full instruction and tuition on how to ride your quad bike. You will then go with your guide out to our familiarisation and training paddock where you can get the feel for your quad bike.
Your guides are there to help you so don't be afraid to ask questions. If at any stage during the trip there is something you do not want to do or feel uncomfortable doing, let your guide know and they will come and assist you.
Please note that you need to be aged 16 or over to ride our quad bikes.
SAFETY is our priority
SAFETY is your responsibility
What People Say About Us
Great morning quad biking
"Thanks Andy for your instruction and guidance to a couple of novices. What a terrific way to spend a few hours cruising around your farm. The views from the hills are spectacular and Andy offered good local information about the area. A genuine kiwi bloke who has a good sense of humour and a real commitment to ensuring the safety of those he is taking quad biking. Loved it all."
- Anne Marie T on TripAdvidor
Awesome Quad Bike Experience!
"Amazing quad bike tour. Would highly recommend to anyone -even if you're slightly nervous about riding a quad, Andy will go through the instructions really easily and ride at a pace you're comfortable with. Definitely value for money."
- StephH760 on TripAdvisor